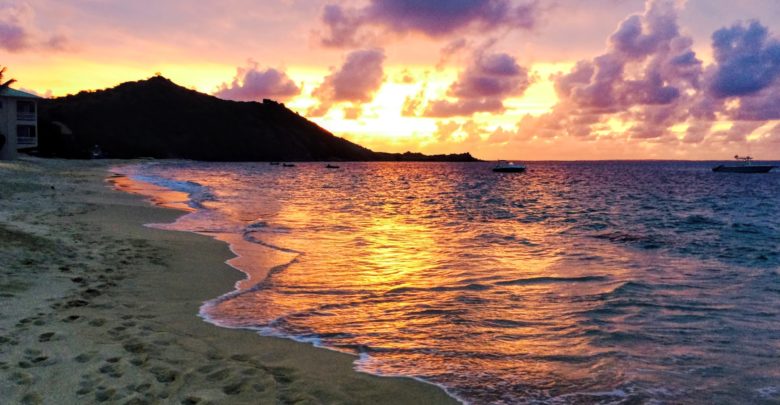 Watch: Video of Grand Case in Saint Martin Shows Signs of Recovery (Love Hotel, Bleu Emeraude, Le Petit)
My wife and I have always been drawn to Grand Case. Perhaps it's because it brings us closer to the times we spent in France while courting, or maybe it's just the relaxed feel of the solitary beach. Whatever it is, we love it.
Here are a couple videos that show the beach of Grand Case along with a few hotels and familiar restaurants. For us, we loved Bleu Emeraude because of it's close proximity to the beach (you can stumble there from your room) and the fact that it's walking distance to our favorite beach bar, Calmos Cafe, along with numerous French-inspired cottage-style restaurants that line Boulevard de Grand Case.
Bleu Emeraude plans to reopen on March 1, 2018. The Love Shop in Hope Estate is currently open but I have not seen when Love Hotel plans to reopen. Le Petit Hotel, which I believe you can see in the video with scaffolding around it, has not yet announced a reopening date that I am aware of.
Please help rebuild SXM and give today. Click here to visit the SXM Strong donate page. Thank you!