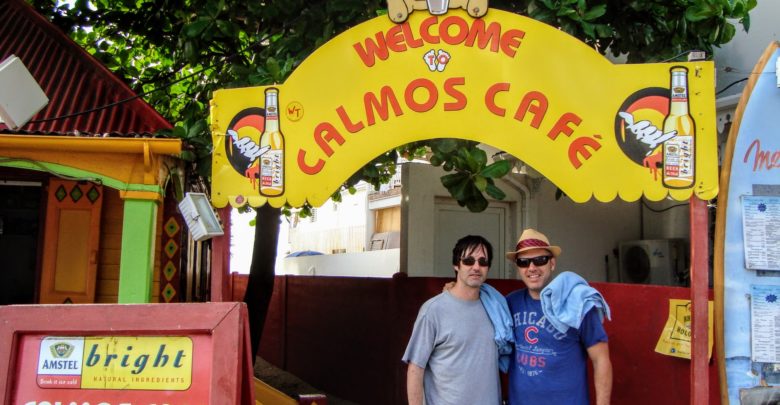 Calmos Cafe Rebuilding, Planning to Reopen as Soon as December in Grand Case
Calmos Cafe was more than a beach bar in Grand Case, it was an institution in Saint-Martin for years. That was until it closed its doors after being completely destroyed by Hurricane Irma in September 2017.
Of course, seeing the devastation caused by Irma was overwhelming. I wasn't there during the storm but through this website I tracked and shared a lot of information. And while there was no reported loss of life, many buildings, including businesses and homes, were totally destroyed. Some have returned but others have not.
And then there are the businesses you keep checking on in hopes that maybe, just maybe they'll come back.
I recently returned from Saint Martin and while I was there I drove by Calmos Cafe on Boulevard de Grand Case and was overjoyed at what I saw. They're rebuilding!
I contacted the owner, Alex, and he told me that Calmos Cafe was in fact planning to reopen. They're currently in the third month of a 6-8 month rebuild. Alex shared, "Hopefully, we should be done between January and February. If it happens before, it would be a great Xmas gift!!!"
He went on to say that he doubted the Christmas opening would happen, but we can always hope.
The plan is to keep the small creole hut in front as original as possible, considering its nearly 100 years old. They will be open for sunset and dinner only for the first season, as they work to get up and running as smoothly as possible.
"We are very excited to be back and provide this warm and friendly atmosphere Calmos was able to give to people," Alex stated.
Here are a few pictures I snapped while I was there. I hope that you're as excited as I am about this! I absolutely can't wait to see it once it's done.