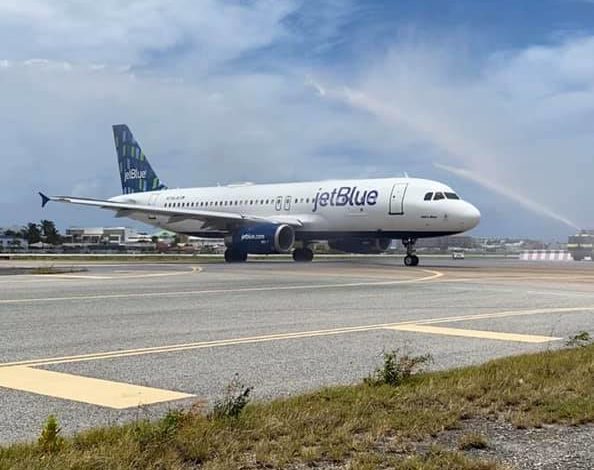 Hope Springs Eternal as First US Flights in Over 4 Months Land in Sint Maarten (VIDEO)
It's been a long time coming — since March 17, 2020, actually — that a flight originating in the United States landed at Sint Maarten's Princess Juliana International Airport with arriving tourists aboard. On Saturday, August 1, 2020, at 11:19 am, a Jet Blue A320 landed in Sint Maarten and off stepped exactly 83 American tourists who, no doubt, were delighted to be arriving in this Caribbean paradise.
We all know the risks, but the reality is that as I type this article there are American tourists frolicking on a beach in Sint Maarten. For the local economy, that's a very good thing. In all, four flights arrived yesterday from the US.
So, today we celebrate the return of US tourism and their beautiful dollars to Sint Maarten. For their part, the government of Sint Maarten has implemented strict entry requirements and protocols. Those steps should help the island identify any tourists that may be infected with the virus.
Here are a few videos pulled from social media that show the flight arriving, taxiing, and passengers deplaning.
Jet Blue flight soars over Maho Beach as it lands (via Magic of the Caribbean):
https://www.facebook.com/magicofthecaribbean/videos/335911320759693/
Jet Blue A320 taxi and water salute upon arrival (via SMN News):
https://www.facebook.com/stmartinnewsnetwork/videos/295500418226368/
US tourists deplane and step into paradise (via Ministry of TEATT SXM):
https://www.facebook.com/1765739103449082/videos/2586808014917576/