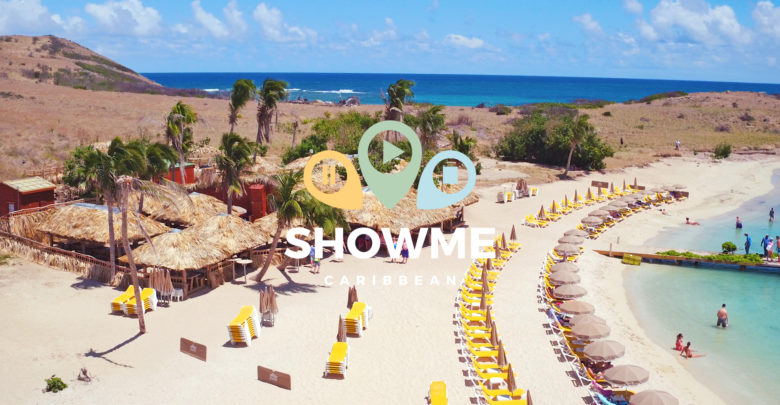 Watch: Beautiful (NEW) Aerial Footage of Saint Martin Shows Exuberant, Thriving Island
It's always better when you can see something yourself, because seeing is believing. That just so happens to be exactly what SHOWME Caribbean believes as well. And it's why they had a team on Saint Martin just last week filming some incredible footage, much of which will make up their soon-to-be-released 360 degree tour of the entire island of Saint Martin, all post Irma. It will be the most comprehensive, post Irma imagery released to date of the entire island. So, keep an eye out for that.
In the meantime, SHOWME Caribbean has released a video featuring some pretty captive aerial imagery taken from high above Saint Martin. Just think of it as a teaser of what's to come.
The video shows multiple aerial views of Pinel Island, Orient Beach, Marigot, Mullet Bay, Kim Sha Beach, Maho Beach, Rainforest Adventures, Philipsburg, Baie Rouge, and, last but certainly not least, Little Bay. A really nice mix of some popular spots on Saint Martin, all looking alive and well. And I can speak from personal experience, it really is as amazing as it looks.
Go. Now. Before everyone else figures it out.
Please help support our efforts to restore and rebuild the local economy on Saint Martin. Click here to visit the SXM Strong donate page today!
About Jon Ferlise
Jon currently lives in Phoenix, Arizona, with his family and considers the island of Saint Martin a second home. Jon's professional background is in corporate finance and accounting. He's been a certified public accountant since 2002. He owns and operates a business advisory company called Left Mind that specializes in providing B2B SaaS businesses with strategic financial management services from startup through maturity.