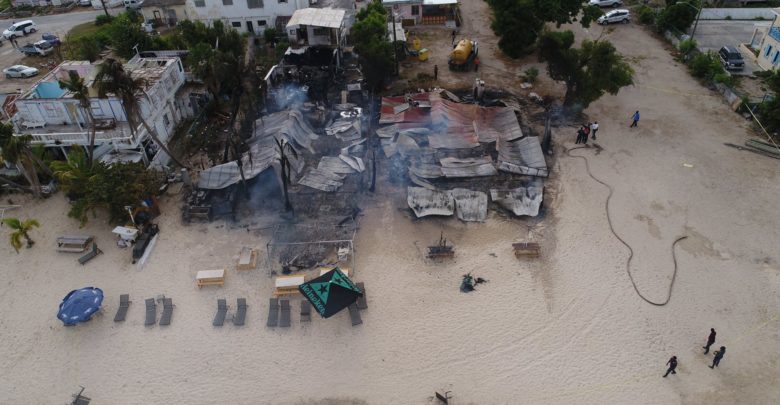 Anguilla Landmarks, 'Johnno's' & 'Dad's', Burn Down Overnight (Photos, Video, GoFundMe Info)
Most people who've spent more than an afternoon in Anguilla have likely spent time at either Johnno's Beach Stop, or Dad's Bar & Grill. Both spots are well known and revered by locals and tourists alike, sitting right next to each other on Anguilla's Sandy Ground Beach.
My family and I had the fortune to spend three nights this May in Anguilla and we stayed in Sandy Ground. It's a cool place with a much more 'local' feel to it than other beaches around the island. That was never more evident than on Anguilla Day — the day Anguilla celebrates it's independence. And while in Sandy Ground we spent considerable time at all the amazing beach bars there, including Johnno's and Dad's.
Sadly, last night, both establishments were burned to the ground. As you can imagine, there is a lot of speculation — none of which I'll get into here — and a lot of work to be done to figure out what happened. Below are a few posts from Facebook showing the fire and the aftermath.
Here is a link to the GoFundMe page that has been set up if you'd like to kick in to help support Johnno's. I'll post more information on Dad's as it becomes available.