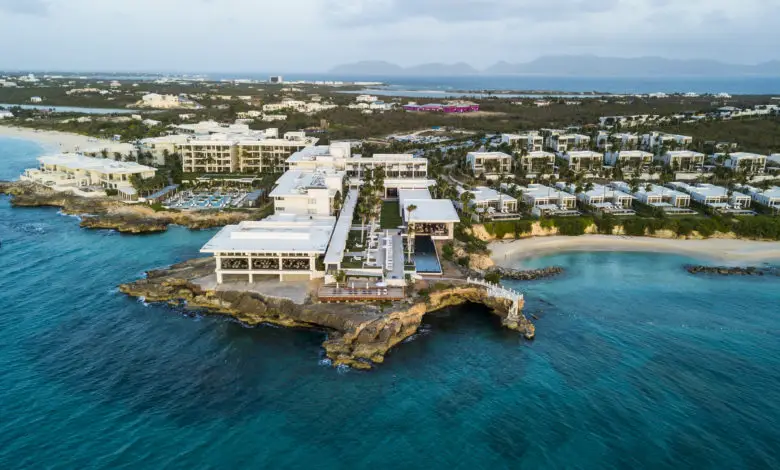 Anguilla Criticized For "Very Difficult Reopening" By Starwood Capital Group Chairman, Barry Sternlicht
In October 2010, Starwood Capital Group (SCG) purchased the distressed loan of the failed 166-room Viceroy Resort on Anguilla, the stunning Caribbean island neighbor of Saint Martin. Situated on a coveted piece of property overlooking the Caribbean Sea and sandwiched between Barnes Bay and Meads Bay, SCG, led by Chairman Barry Sternlicht, converted the property to a Four Seasons Resort in October 2016. It became a jewel in the SCG portfolio. Regularly named one of the top resorts in the Caribbean, the Four Seasons is also the largest luxury resort on Anguilla.
Fast forward to 2020. The COVID-19 pandemic shut down the world and Anguilla was no exception. On March 20, 2020, Anguilla closed all ports of entry. This caused most businesses and resorts to also close, including Four Seasons. In August, Anguilla announced a soft reopening which required quarantine of 10-14 days, along with payment of fees of $1,000 – $3,000 to cover costs incurred by the island to reopen, test, and monitor visitors.
Anguilla has been COVID-19 free since April and the restrictions it has in place are intended to control any spread of the virus on the island. In addition, there are no intensive care unit facilities on the island. If someone needs ICU treatment they must be medically evacuated to Saint Martin, Puerto Rico, or Miami. Keeping the island and its residents safe and COVID-19 free is imperative.
On September 30, the Anguillian Government announced Phase 2 of it's reopening — introducing a resort bubble concept — which allows tourists to quarantine at preapproved hotels, resorts, and villas, while participating in preapproved resort activities. Visitors must quarantine for 10 days, which, for most, will encapsulate the entire visit to the island and means you basically have to stay at your resort. As you can imagine, these restrictions make it nearly impossible for large hotels like Four Seasons to reopen. There simply isn't the demand, given these restrictions, to cover their operating costs. In addition, there's no real timeline for the lifting of restrictions due to the continuation of COVID-19.
In a recent interview, Sternlicht called out Anguilla, making comments about the Four Seasons Resort there, including disparaging and inaccurate remarks about the Government of Anguilla and the locals, which he stated, "don't want to go to work." The relevant snippet of the interview is below. Check out the video and I'll meet you on the other side.
Obviously, the economic impact of the Four Seasons in Anguilla has been substantial and quite beneficial to the local Anguillian economy. I don't think anyone would argue that. However, when you hear comments like this from an executive it just doesn't feel right. It so happens that the Premier Minister of Anguilla, Ellis Webster, took exception to these comments and he responded to Sternlicht with this letter.
Sternlicht, in turn, responded to Premier Ellis Webster with a letter of his own. You can read that here and I will meet you below.
There's a lot to unwrap here. I mean, there is an apology in there but the bulk of the letter comes off as a stern reminder of all the "good" that SCG has done for Anguilla. And, honestly, in a time where sustainability is becoming increasingly important around the world, this really gives us a good look at what happens when small communities and islands give in to big, multi-national corporations.
Money isn't the only factor here. Anguillians have national pride and they have every right to run their country as they see fit, without having anyone try to dictate how they go about things. And while there's no question that Four Seasons and SCG have created "world-class operating protocols," what happens if there's a COVID-19 outbreak on Anguilla? A country with no ICU and a fair bit of poverty could be decimated by an outbreak. You know, like the ones happening right now at the White House and all around the World.
It's clear that this resort has benefited the island of Anguilla financially. It's also clear that reopening the island without restrictions could lead to a devastating COVID-19 outbreak. And while we all want things to get back to normal, it's times like this when we all, even the wealthiest among us, must pause. It's hard. It's costly. But it is the only way forward.