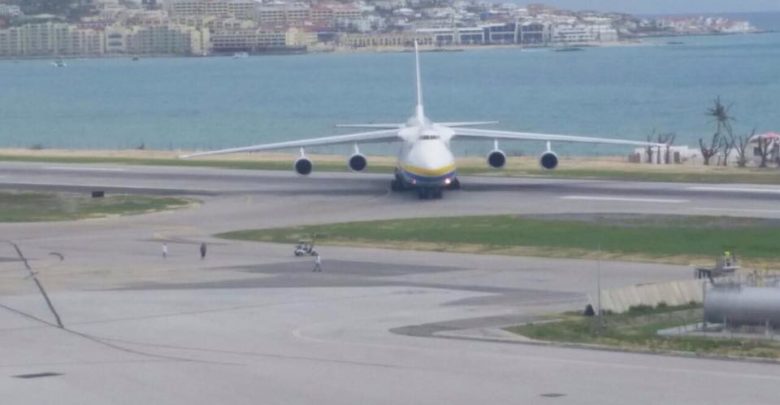 Watch: Massive Cargo Plane Antonov An-124 Lands/Takes Off From Princess Juliana International Airport
The Antonov An-124 is one of the largest aircraft in the world. To be precise, it's actually the fourth largest aircraft in the world and second largest cargo plane behind only the Antonov An-225. Both aircraft are generally used for military purposes, designed and manufactured in the Ukraine.
Today, it landed at Princess Juliana International Airport filled with relief supplies for Sint Maarten. Here are a few pictures of the massive aircraft along with video of the plane taking off from SXM.
Landing:
De AN124 vertrok van @VlbEindhoven met hulpgoederen, veilig op Sint Maarten. Nu de beurt weer aan de handlers van @VlbEindhoven op locatie! pic.twitter.com/BF0PU2x03R

— Elanor (@ElanorBoekholt) September 30, 2017
Takeoff: