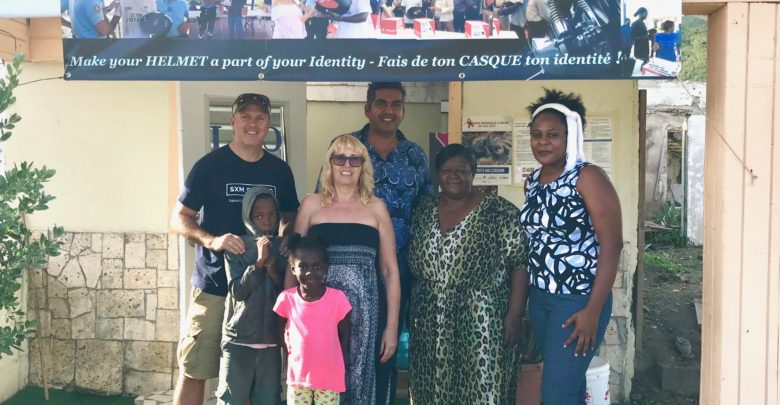 The Power of Private Volunteers and NGOs Has Had a Huge Impact in Saint Martin
It's no secret that the government of Sint Maarten has had significant struggles as it works to rebuild and recover from the 2017 hurricane season. Just last week — on Monday, August 27, 2018 — Sint Maarten's Parliament gave final approval of the National Recovery and Resilience Plan (NRRP), a seven year roadmap to complete recovery. Almost one year following the most devastating hurricane to hit the island, the government finally has a plan.
The real story on the island of Saint Martin — one that sometimes can get overlooked by the large media outlets — is the tremendous impact by private volunteers and non-profit organizations as they work to get Sint Maarten back on it's feet. It's been inspirational to watch.
There's organizations that existed before Irma — like Be the Change Foundation, White and Yellow Cross, St. Maarten Nature Foundation, K1 Britannia Foundation, and many others — as well as a number of organizations that have started in the wake of Irma, such as All About a Smile, SXM Project, Rebuild SXM, and this site, SXM Strong.
There's individuals like Jeff Jhangiani, Drae Douglas and Tom Burnett who've helped numerous people and families whose lives were turned upside down by Irma. And let's not forget about all the private business owners who had hammer in hand nearly immediately after the storm passed — places like Azure Hotel, Buccaneer Beach Bar, and Karibuni Beach Bar.
The progress, determination, resolve and perseverance shown by private individuals and organizations in Sint Maarten/Saint Martin has been awe-inspiring. And perhaps the most beautiful part of it all is that most of these people and organizations are just getting started. They're almost all committed to not just helping to rebuild the island, but to ensuring that the island thrives over the long term. Bottom line is, they are all here to stay.
As the anniversary of Irma approaches this week, we will all have a lot to reflect back on. There will undoubtedly be a lot of tears shed as we remember what everyone has been through over the past year. But the most powerful part of this week should be about how far this tiny island has come since September 6, 2017.
I have personally been very fortunate to have been able to travel numerous times over the past year to see, firsthand, the incredible sense of pride and community on this tiny little island. To everyone I've met, worked with, talked to, brainstormed with, laughed with, sweated with, and shaken hands with, I thank you. For all you've done up until now, and for all that remains to be done still. It's an honor to be a part of your world.
Show your support for Saint Martin/Sint Maarten! Click here to shop SXM Strong t-shirts & hats. Proceeds go directly to help local residents and communities on the island.