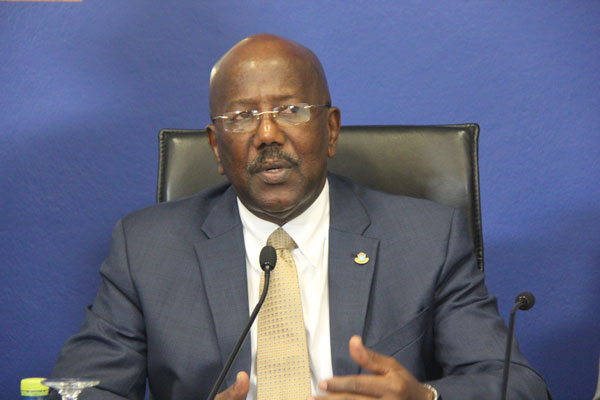 Prime Minister Marlin Addresses Sint Maarten as Hurricane Maria Approaches
Sint Maarten/Saint Martin are currently under a hurricane watch, and tropical storm warning, as Hurricane Maria approaches the Lesser Antilles (read the latest hurricane update here). According to most of the forecasting models, it appears that the hurricane eye should stay south of the already storm-battered island.
The impact of the storm is still expected to effect the island starting as soon as tomorrow morning.
Just a few moments ago, Prime Minister William Marlin addressed Sint Maarten from the studios of Laser 101 FM. The full audio clip is below. Here are the highlights from his statement.
Impact from Maria should start around noon
Expect up to six inches of rain and tropical storm-force winds
Biggest concern is that you stay safe
If you need shelter, stay with a friend/family member or go to a shelter (list here)
Urges everyone to help those who need shelter
Curfew is in effect as of 7 pm tonight until further notice and will be strictly enforced
Changes to curfew will be announced when it is safe to do so