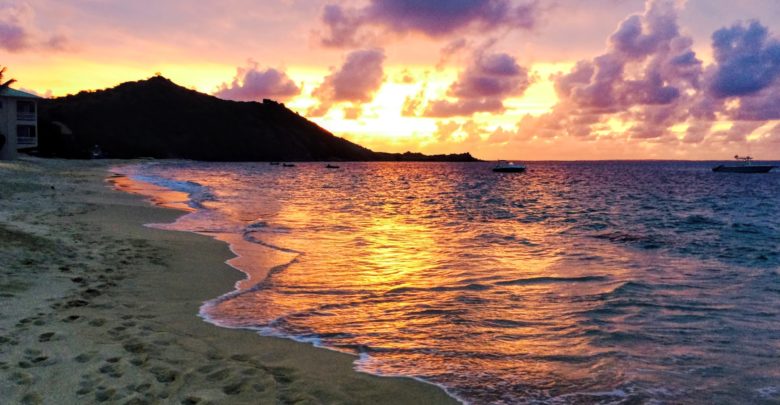 Moving From Poignant to Prosperous isn't Always a Straight Line
If you've been paying close attention to Saint Martin for any length of time, you've likely noticed that things there have improved substantially from the days following Hurricane Irma. I can attest to that first-hand, since I've been there twice over the last month and a half.
While there are many stories of heroism, bravery and fortitude, I continue to be amazed at the gumption of those that call Saint Martin home. How do they do it?
We can talk endlessly about the challenges they've faced, and there are many. Hurricane Irma was really just the beginning of it all. In fact, it's clear that Irma hasn't really ended and it's not clear when or if it ever will.
There are things that happen to all of us in life that become defining moments and create experiences that will never be forgotten. Things that become the core of who we are. Things that change the way we look at life. It could be losing a loved one, being betrayed by someone close to us, meeting someone that we can believe in and trust, the list goes on. Everyone's "moments" are different.
In the end, we all experience these moments. But normally, the moments only impact a few closely related people. Irma is now one of those moments for every single person who experienced it. It's important to keep that in mind.
I've spent a lot of time during my recent trips to the island talking to people about their 'Irma' experience. Every conversation is different and every one brings me closer to the island than ever before. I treat each one of those talks with the utmost respect. A personal account from someone about a life-altering experience isn't something to be taken lightly.
There's no textbook that tells us the best way to handle the biggest storm ever seen on this earth. But if there was, that textbook would start with the people of Saint Martin. It's something that has to be seen and felt to really be understood.
I saw this post the other day from a person I'm lucky to have met — and someone I consider to be a good friend –who lives in Saint Martin, and I think it sums up the situation pretty well.
If you LOVE this island, go back tomorrow or next week or next month. There's no need to wait until 2019 or 2020. The people on the island deserve to see you, they need to see you, they truly want to see you. There are plenty of open hotels, flights are operating, restaurants and bars are open, and the beaches have never been more beautiful.
I can promise, you won't regret it.
If you want more information on Saint Martin or have any questions about going, please contact me here. I'm happy to answer any of your questions or point you in the right direction.