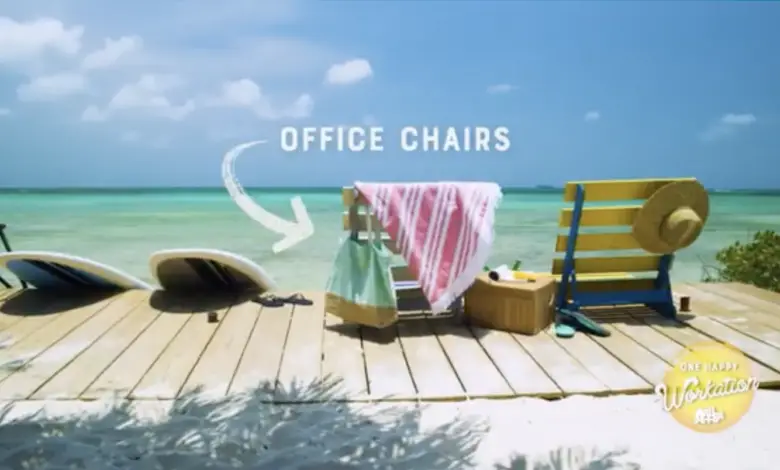 Aruba Offering U.S. Citizens Financial Incentives to Live, Work on Island Up to Three Months, Could St. Maarten Follow?
The Caribbean island of Aruba has announced that U.S. citizens can enjoy a "Workcation" for up to three months with access to special overnight stay and amenity deals from local hotels, villas, and condos. There are a variety of offers available ranging from high-end hotels like the Ritz-Carlton to other more affordable condo options.
Per Aruba.com:
"On one happy island, we're in the business of happiness, so we're offering an Aruba "Workation" from paradise. What are the benefits of working remotely from Aruba? Our One Happy Workation stays are up to three months with great deals at some of Aruba's finest hotels, hotels with kitchens, villas, condos & more. Program amenities will include special rates, complimentary WiFi, breakfast, all-inclusive food & beverage options, and more. And when you "Workation" in Aruba, you'll live "like a local," with discounts and access to special local experiences. This page will give you information on One Happy Workation package deals, frequently asked questions, immigration requirements, local itineraries and tips, and more. Set off on a rejuvenating adventure – log on in Aruba and work happy."
Other destinations have offered extended stay visas to tourists who want to work and live for up to one year, including Barbados, Bermuda, and even Estonia, if you're looking for that classic Eastern European experience.
The big question is whether Dutch Sint Maarten or French Saint Martin would consider extending similar offers to digital nomads in an effort to stimulate the local economy. The idea is one worth exploring, with no end in sight to the drop in global tourism due to the COVID-19 pandemic.
In fact, in Dutch Sint Maarten there is already a law in place that gives U.S. citizens residency beyond the customary three-month tourist visa. It's called the Dutch American Friendship Treaty (DAFT), which was signed into law in 1956. The treaty allows U.S. citizens the same rights as Dutch citizens not born in the Dutch Caribbean, meaning they can stay on-island for up to six months or file a Declaration of Admission to live and work on-island indefinitely.
DAFT applies not only to Sint Maarten. The law covers all of the Dutch Caribbean, including Aruba, Curaçao, Bonaires, St. Eustatius, Saba. You can read more about the law and how it works here.
The big question for me is why isn't this law being promoted to help draw digital nomads to the Dutch Caribbean? Will Sint Maarten eventually publicize DAFT and its benefits in an effort to lure U.S. citizens to the island to work and stimulate the economy?
The answer isn't clear. But in the meantime, perhaps you can take advantage of the incentives that Aruba is offering as part of the "One Happy Workation" promotion.